We offer a wide variety of labels and adhesive RFID inlays for different applications.
Labels and inlays UHF, also in HF, NFC, MIFARE® and dual.
We manufacture the product adapted to your needs
Ask us for a quotation!
UHF adhesive labels for jewelry
UHF RFID tags for jewelry are perfectly suited to jewelry and small ornaments. Implementing RFID tags in jewelries increases inventory control, speed and avoids errors.
UHF adhesive labels for pallets
Adhesive UHF RFID tags can be used to identify goods on pallets. The label usually has a size of 148 x 210 mm
RFID UHF Inlays for containers
We offer inlays with polyamide coating (PA) to be integrated into trays or industrial containers for traceability or factory logistics.
UHF adhesive labels for inventory
UHF RFID tags for inventory management and assets in companies. They offer a control and register of the movements of the product inside a company.
Do you have your own application?
In RFID there are many unique or special applications, we can help you.
We are pioneers in RFID, since 2001 we are developing special applications in different sectors.
Together we will find the solution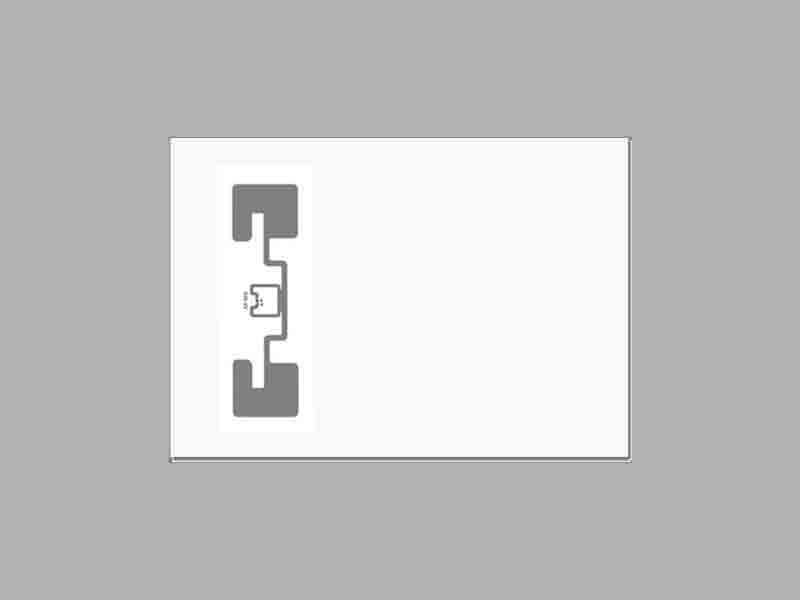 UHF adhesive labels for logistics
HF adhesive label for logistics applications.
The recommended smaller size by association GS1 is the A6 format. The A5 format is only recommended if there is enough space.
This paper label is thermally printable with an industrial transfer printer.
The printer can read and write the RFID data in the same time as the visual information and barcodes are printed.
Chip Impinj Monza 4D or similar with 128 bits EPC.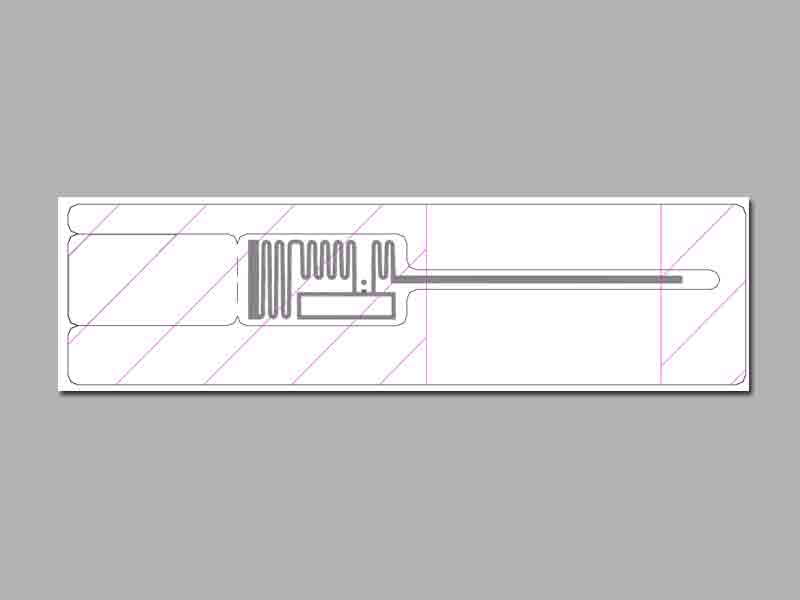 UHF adhesive labels for jewelry
The benefits that are obtained with RFID in jewelries are very clear in an environment where inventory must be carried out daily.
This label that perfectly fits in watches, rings, bracelets, sachets, etc. It allows to be printed with the visual values ​​necessary for sale in store and has an antenna and RFID chip.
The size of the printable area of ​​this label is 26 x 14 mm. The total size is 100 mm including the loop.
Chip NXF UCODE 7 with 128 bits EPC (other chips on demand).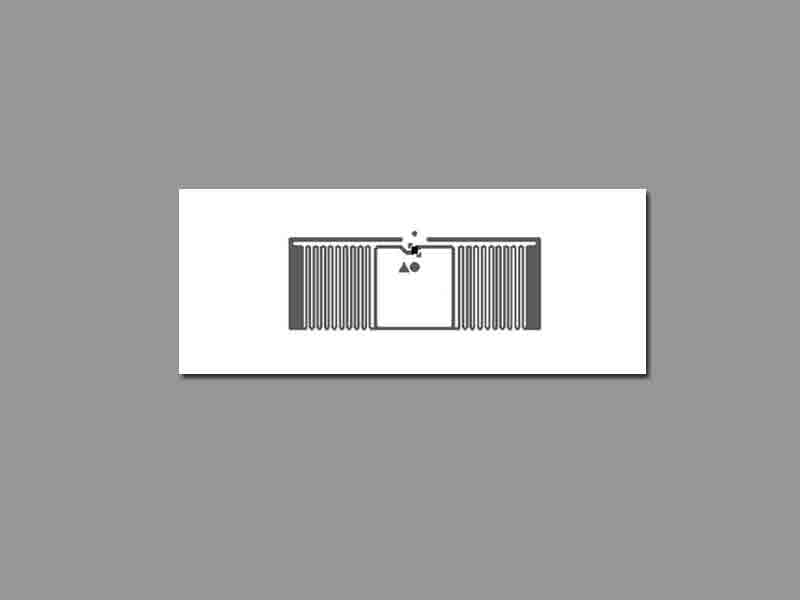 Multipurpose UHF adhesive labels
This UHF adhesive label for different applications is made of paper, polyamide, cardboard, polyethylene or other materials.
They can be supplied in coils, loose or zig-zag.
Depending on the application, we can offer different adhesives: removable, permanent, that leave no trace to the detachment, support to thermal amplitude, etc.
They can also be supplied personalized with a print and number,  record data in memory, put logos, barcodes…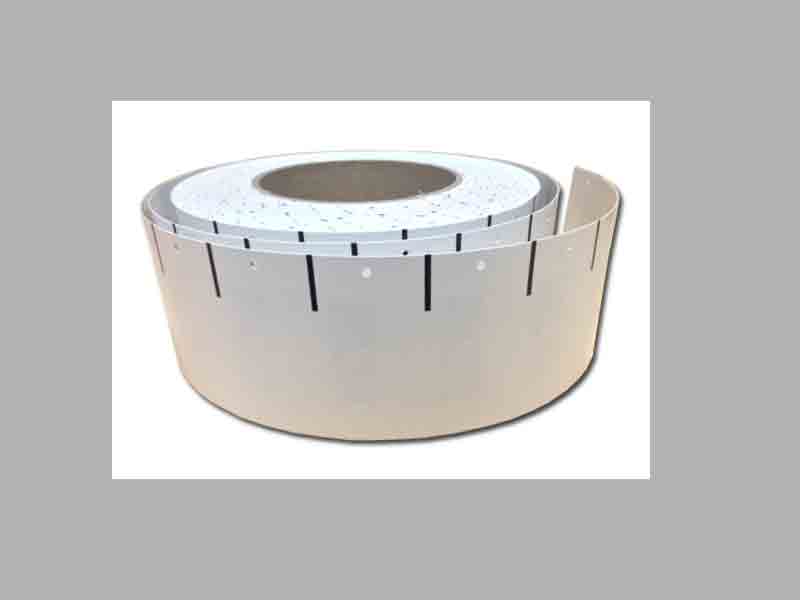 Labels and cardboards UHF for retail
We offer a wide range of labels and UHF cardboards for retail with more than 11 established designs.
From twin labels, cardboards with color prints for security, different sizes, with hole, for CD, in coil or singles, special for bottle necks, etc.
Different chip types according to your needs.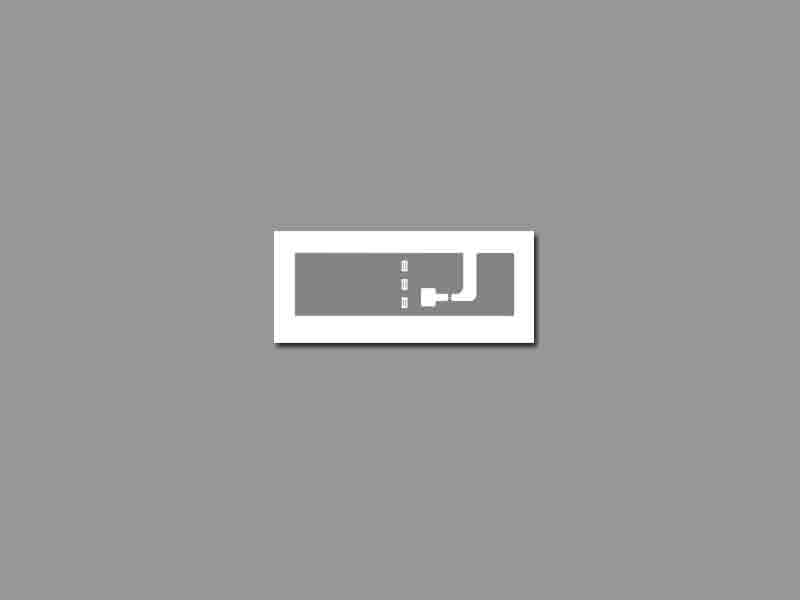 UHF on metal adhesive labels
In many industrial applications it is necessary to apply an adhesive label on metallic elements.
These special labels offer a good reading distance on the metal, typical reading distance of ± 1 meter (depending on the environment and power of the RFID reader).
Chip Impinj MR6 with 96-bit EPC.
The minimum measurements of the inlay are 18 x 74 mm. We can manufacture in the size of the label needed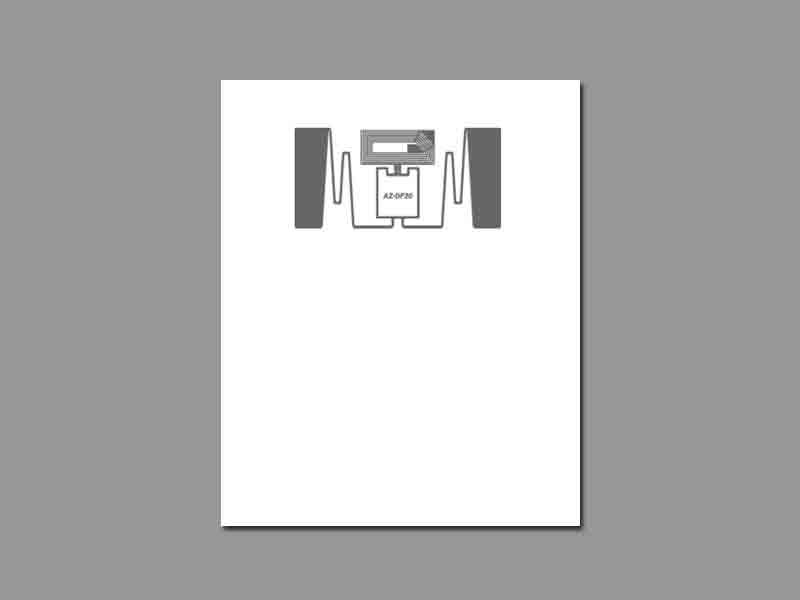 Dual adhesive labels UHF and HF (ISO14443)
This dual label combines the benefits of long-distance UHF  and NFC reading with smartphones.
In applications of retail or pharmaceutical products, which in production and logistics require long distance devices and control processes, the UHF chip is ideal.
For marketing actions like improve shopping experiences with the user through your smartphone, the NFC capacity of the label is the perfect option.
Two technologies in the same label with a good performance of reading distance in UHF and the usual distance of a few centimeters in NFC.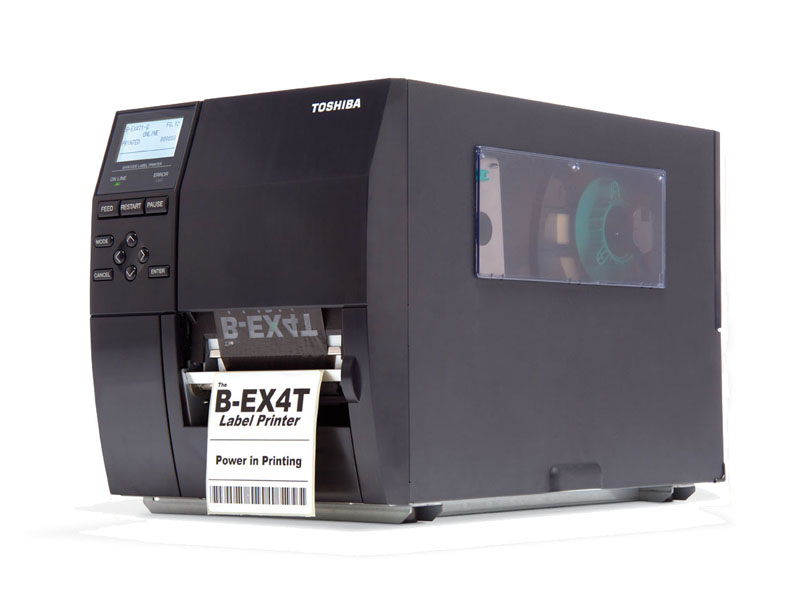 Toshiba RFID UHF thermal printer
Toshiba high-performance industrial printer with metal housing for printing adhesive labels. Up to 114 mm wide formats.
Resolution of printing at 203 dpi. It allows the printing of labels in continuous or by  thermal transfer tapes.
Solution of high reliability, long duration and reduced cost. It is equipped as standard with USB and Ethernet ports.
It has specific technology for a simple replacement of printers of other manufacturers and compatible consumables. RFID ready.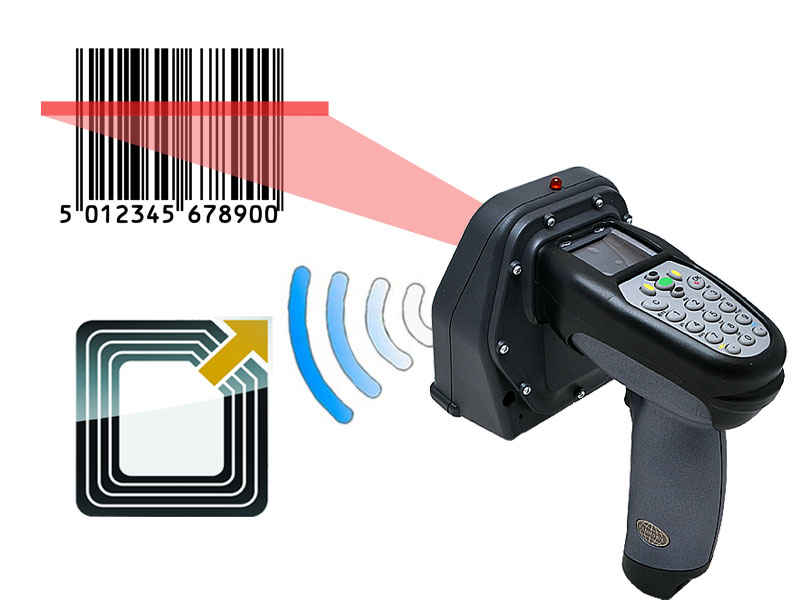 UHF and barcode portable readers
Portable readers for the automatic identification of barcode and RFID (ADC readers).
Mobile solutions for the scanning of codes 1D, 2D, BIDI, QR and RFID (UHF and HF) for industry, logistics, inventory management, retail, health, food, chemicals and many more industries.
Resistant readers with easy integration to existing systems and customization of functions.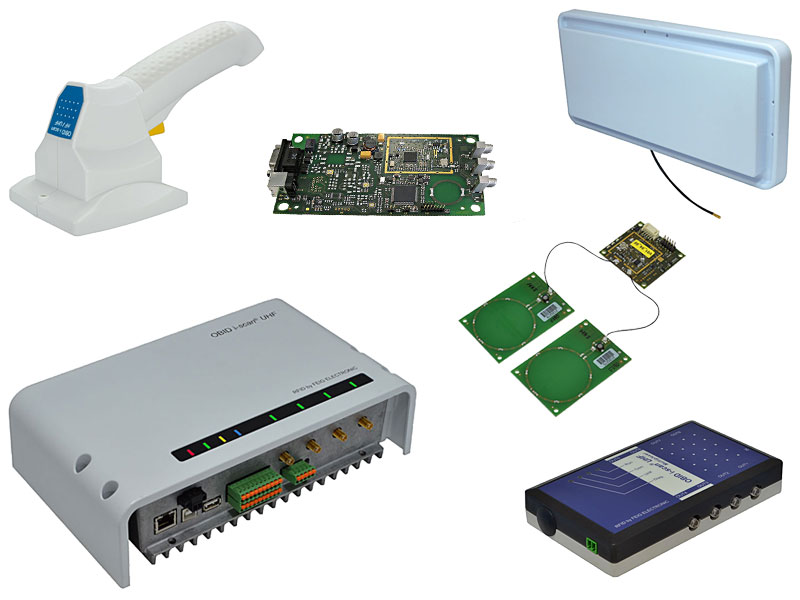 UHF read/write equipment for EPC Gen 2 and ISO18000-6 tags and labels.
UHF readers to integrate, portable UHF handheld, desktop UHF readers, long-range industrial readers, UHF multiplexers, UHF antennas, ceramic UHF antennas, etc.
We offer a first world brand with extraordinary reliability.
Tell us your project. We will help you.